In order to help the residents in their area reduce their carbon footprints and live more sustainably, many local governments are shifting their focus to climate action and developing clearly defined goals – written in a community plan that's made public to residents with ways they can get involved.
We're speaking with government officials who are actively working to reduce the effects of climate change within their local communities. Our goal is to get their perspective on what the best actions for an effective climate action plan might look like. The main areas of focus that continue to come up in these conversations are:
Buildings

Decarbonizing residential and commercial buildings is an impactful way for local governments to offset the effects of climate change because the technology to conserve energy and reduce emissions already exists. When buildings become more environmentally responsible, running costs are lessened and there are fewer pollutants being transmitted into the atmosphere, making communities a healthier place to live, work, and visit.
There are many ways government officials can work to decarbonize their community's buildings. These actions include:
Establishing emissions caps for large buildings, over a certain square foot
Replacing gas-powered plants with battery storage that's powered by renewable energy sources
Providing new residential buildings and commercial buildings with a solar photovoltaic system or a green roof
Implementing built environment policies, such as building energy codes and shifting what materials are used to build new spaces
Departments that Highlight Buildings in their Climate Initiatives
"In implementing the Building Standards Code for the state of California (with the energy codes being part of those standards), the state law allows jurisdictions to charge up to $500 for residential rooftop solar systems. Our previous fee was $221, and we reduced that fee to a $165 charge (about a 33% reduction) for the cost of a solar permit. I believe it is one of the lowest solar permits in the state." – Jeff Thomas, Chief Building Official, City of Fairfield, CA
"We've been implementing an energy reduction program in our buildings by doing LED light fixture upgrades, pumps, HVAC, controls, reroofing, and doing a variety of projects that are going to reduce how much energy we use. In addition to that, we're also adding a significant amount of solar and sustainability initiatives all around. In fact, we are in the process of bringing a combined 25MW of solar and battery storage online to serve our City facilities.  By reducing how much energy we use, combined with solar generation, we are able to use much of the 20-year savings to pay off the project itself and reinvest those savings back into sustainability and our community."– Ann Kloose, Division Manager of Sustainability, City of Fresno, CA 
"On the generation side, while we reduce emissions, we wanted to start transitioning our buildings to all-electric. The first step we took was to implement a local ordinance that requires new buildings to use electric space and water heating, effectively prohibiting gas, and therefore encouraging heat pump technology that is highly efficient. We also have 4,500 existing residential buildings that use gas furnaces and gas water heaters, so we're looking to design policies and incentives to get people to remove them and install a heat pump system." – Felicia Smith, Utility Conservation Analyst, City of Healdsburg, CA
Energy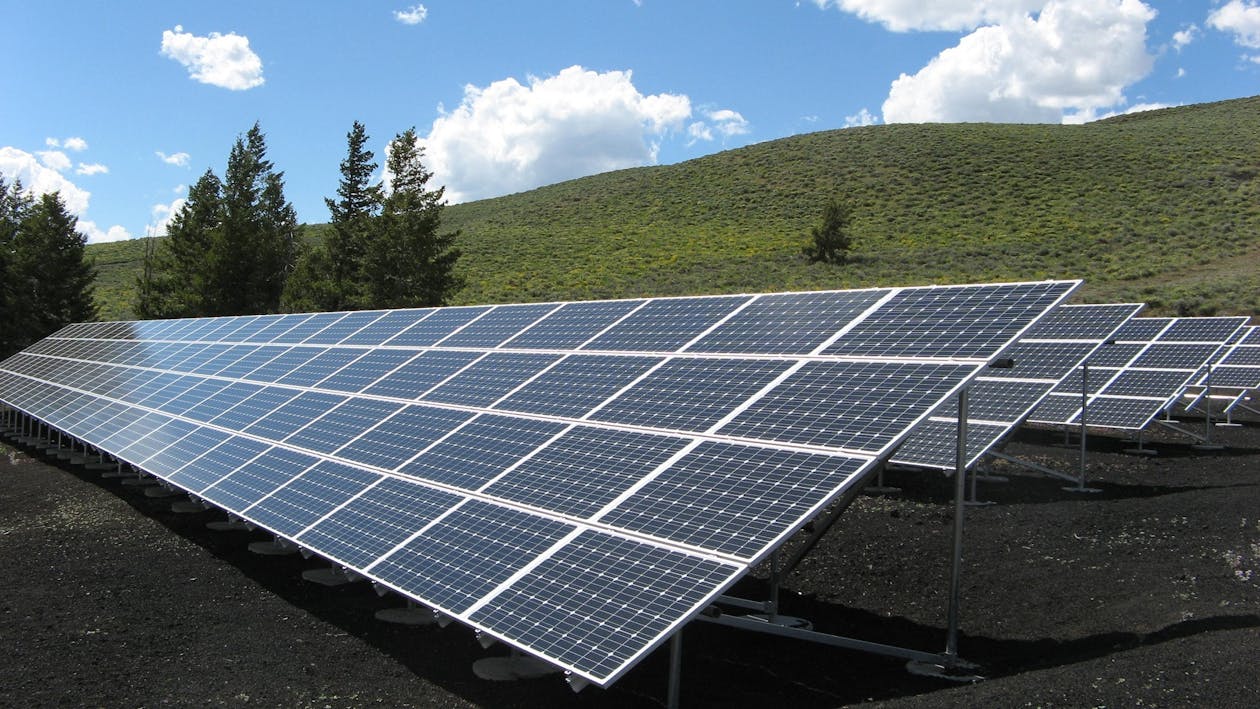 Whether it's through decarbonizing the electrical grid or responsibly using energy through conservation, efficiency, and renewables, several cities and counties across the country are leading the way in accelerating the transition to cleaner energy sources. By increasing investments in clean energy, these communities are committed to making alternative energy sources easily available so that consumption goes down and they are no longer reliant on burning fossil fuels as an energy source.
There are many actions that can be taken to transition to cleaner energy sources, including:
Working with utilities to procure more clean energy technology
Encouraging community partners to install renewable systems on their facilities
Offering renewable energy system financing to small commercial properties
Implementing renewable energy policies, such as Renewable Portfolio Standards, or RPS
Departments that Highlight Energy in their Climate Initiatives
"We did a Power Purchase Agreement to get solar panels installed in our parks. At the time, it was really uncommon for a Power Purchase Agreement to have something written into it that would allow us to be able to keep all the renewable energy credits from those solar panels. Most of the time, for greater cost savings, that's not written into it. We felt that it was important for the city to retain those credits because it's a part of our efforts to reduce greenhouse gasses and to be more sustainable."  –Benjamin Lucha, Environmental & Technology Manager, Publics Works, City of Palmdale, CA
"The best way anybody, on a small scale or a larger scale, can reduce their carbon footprint is to use less energy. Generating power and generating renewable energy is great, but the best and most effective way that we can be good stewards of the environment is to use fewer resources across the board. Whether you're in your home, running a business, or you're part of a municipality, reducing anything that you use is the first line of defense."–  Ann Kloose, Division Manager of Sustainability, City of Fresno, CA
"Within sustainability, energy is obviously a big focus – anything from energy efficiency and renewables to energy storage – really focusing initially on cost-saving measures. We've been able to optimize our systems, replacing all inefficient lights with efficient lights. We've been doing a lot of things in that space. We've been able to replace over 6,000 street lights last year – all from high-pressure sodium to LED by partnering with our utility." – Salem Afeworki, Energy and Sustainability Services Manager, City of Costa Mesa, CA
"The County of Marin, through Marin Clean Energy, offers residents and businesses the option to sign up for Deep Green 100% Renewable Energy. Deep Green Energy guarantees that all of the power you buy for your home or business comes from 100% non-polluting wind and solar power, produced in California." – Phil Boyle, Senior Planner, Town of Corte Madera
"I'd say that the most impactful thing that our city has done in the last few years is join a Community Choice Aggregation program, also known as a CCA. Our CCA is called the Clean Power Alliance, which is made up of thirty-two jurisdictions in LA and Ventura Counties, and so by pooling the resources and customer base of these thirty-two communities, the Clean Power Alliance is able to procure renewable energy on our behalf and sell it to customers at competitive rates, through Southern California Edison's transmission distribution system.  With electricity decarbonizing at a rapid pace, we must work to make the rest of our community fossil-fuel-free by electrifying transportation and home appliances." – Drew Johnstone, Senior Sustainability Analyst, City of Santa Monica, CA
"I think that energy has the most impact in drawing down greenhouse gas emissions, and what I love about it is, once you decarbonize the grid and you electrify it, it doesn't require a lot of human behavior. When you think about water conservation or more importantly, the zero-waste movement, you're asking people to make a lot of decisions every single day, so I like the energy space because we can transition away from fossil fuels, reduce greenhouse gas emissions, and not be so dependent on day-to-day human behavior changes." – Felicia Smith, Utility Conservation Analyst, City of Healdsburg, CA
Transportation

As we're starting to see more rapid advancements in cleaner transportation technologies, more cities and counties are supporting energy-efficient transportation as part of their climate action planning. By prioritizing cleaner transportation, local governments can offset and even eliminate a huge portion of today's carbon emissions. Since the transportation sector is so broad, more is needed than simple technological improvements. Government support is also crucial.
The following actions can be done to support energy-efficient transportation within a local government:
Utilizing low-carbon transportation technologies
Building new housing near public transportation services to limit excess travel and reduce emissions
Encouraging more people to walk and bike
Using transportation data to ensure that clean energy options are equitably available across the community
Increasing electric vehicle use through community outreach and encouragement
Enacting transportation policies, such as vehicle performance standards
Departments that Highlight Transportation in their Climate Initiatives
"Within a year, we were able to build our first publicly available EV charging station – we now have nine of them up and running for residents, city staff, and visitors to use at any time. This is the first one that the city owns – unlike those owned by a private sector or someone else – this is our first." – Salem Afeworki, Energy and Sustainability Services Manager, City of Costa Mesa, CA
"A lot of cities and counties across the state [of California] were awarded planning grants last year, and with that funding, we're trying to increase housing downtown to reduce people's trips and reduce the need for parking. The goal here is to have fewer car trips. We also have a train station, and locating housing within half a mile of that train station has been a long-standing priority. We've had the train station built for almost 10 years now, and the train doesn't come to Cloverdale yet, but that's what we're planning for, as we try to get housing within walking distance." – Rafael Miranda, Associate Planner, City of Cloverdale, CA
"We are currently electrifying our fleets from every angle.  Everywhere from public works fleets, to electric aviation at our airport, all the way to personal fleets; working with individual employees to electrify, so they can either move from a straight gasoline engine to hybrid or even full electric.  Throughout all efforts, we are ensuring collaboration and support with city hall, major employers and industries, community groups and individual citizens committed to establishing and maintaining a more sustainable transportation environment." –  Rob Terry, Community Development Director, City of Reedley, CA
Waste Disposal

One of the most well-known aspects of sustainability has always been the idea of "reduce, reuse, recycle." With that in mind, several local governments are calling for a more feasible approach to waste disposal, through limiting the use of landfills, reducing wastes, and establishing initiatives to prevent littering and unnecessary dumping. By limiting the amount of waste that ends up in landfills, there will be fewer harmful greenhouse gasses, such as methane being emitted.
Some actions that cities and counties can take to address waste disposal include:
Encouraging residents to reduce, reuse, and recycle more in daily life  
Reducing carbon emissions from waste disposal by diverting community waste from landfills
Implementing new amenities, such as waste collection services, drop off centers, and transfer facilities
Setting new standards for waste disposal, including requirements, fees, bans
Investing in education and outreach initiatives for residents and businesses to adopt more responsible disposal protocols
Departments that Highlight Waste Disposal in their Climate Initiatives
"Think about the things that you can incorporate into your daily routine so that they become a habit for you and your family. An example could be ensuring all food waste is regularly composted or consuming only what you need for any given time and being conscious about the types of goods you purchase." – Robyn L. Eason, Senior Sustainability Planner, City of West Hollywood, CA
"We're one of the few cities in Southern California that has a full operating organics program for our commercial businesses. That's something I'm really proud of – that we're able to offset methane emissions, using a biodigester to turn it into renewable, natural gas that's pumped right back into the SoCal gas pipeline."  –  Jessica Sutorus, Environmental Conservation Supervisor, City of Colton, CA
Water/ Wastewater Management

Several communities across the country are actively working to preserve their water, reduce wastewater, and prevent water pollution, through more efficient management techniques. Long-term changes, such as increasing water use efficiency and recycling wastewater are crucial in protecting our water sources, improving the overall quality, and taking better care of the environment.
Local communities can efficiently manage their water/ wastewater by considering the following actions:
Protecting natural sources of water, through land-use policies
Recycling wastewater and capturing stormwater
Sourcing water locally
Providing better drinking water access in areas of highest need
Developing programs to address on-site plumbing issues, including old drinking water pipes
Departments that Highlight Water/ Wastewater Management in their Climate Initiatives
"A lot of the decision-making around growth centers around water, so we're doing everything we can to make good use of our water. Through development standards, the homes that get built have many drought-tolerant features in them. The other thing the City has done a really good job of is maximizing the uses for our recycled water. The effluents that we receive from residences and businesses goes through a state-of-the-art wastewater treatment plant and then gets used on parks and some agricultural crops, like alfalfa, that would go to feeding livestock." –  Michael King, Director of Public Works, City of Lathrop, CA
"We're working on many fronts to capture, treat and reuse stormwater. We're retraining developers, through the LID (Low Impact Development) ordinance, to make sure that they are responsible for capturing that first inch or so of rain so that it just doesn't collect all the pollution that comes from those cars, from some of us who may litter, over water, over-fertilize, pick up after our dogs, etc. All of that pollution gets into our waterways, wreaks havoc on our beaches, destroys the quality of life that we have in our parks. Tourists come to LA to enjoy our beaches, for example, so teaching people about those connections is something that we're proud of." – Doug Walters, Chief Sustainability Officer, LA Sanitation & Environment, City of Los Angeles, CA
"The piece of technology that I am most excited about is a biochar system to process our biosolids from our wastewater treatment plant. Currently, we end up with a blackish, dried mud-like substance that we pay to have trucked to the central valley where it is applied to cotton crops as a soil amendment. It is not an ideal solution – we pay a lot in trucking (because the trucks burn a lot of diesel), as a soil amendment it is not that great – there are better fertilizers and amendments out there but the farmers take the biosolids because we give them away for free." –Alex Yasbek, Civil Engineer and Climate Action Coordinator, City of Watsonville, CA
Green Spaces

Climate change ultimately begins with the way we've been treating the planet and the natural spaces that we occupy. When looking to lessen the effects of climate change, many local governments are keeping an eye on protecting and utilizing natural resources. In addition to reducing emissions, these communities are working hard to increase parklands and green spaces, as well as preserving the natural land that surrounds them.
Cities and counties looking to highlight green spaces in their climate action plan can take actions, such as:
Working with departments, like Parks and Recreation and Planning and Community Development to increase city parklands and green spaces
Maintaining and increasing the area's tree canopy to reduce peak temperatures and air pollution
Increasing financing for agriculture and farming practices
Departments that Highlight Green Spaces in their Climate Initiatives
"To reduce climate change, we need to reduce the heat effect that we have in Los Angeles and our surrounding areas, so we're very proud of all the efforts and the grants that we have secured to enable us to plant thousands of trees. There's a disparity of tree canopies in our various neighborhoods, and we've been successful in getting several million dollars to start doing some cutting out of concrete to give the trees a chance to survive, once we do plant them." – Doug Walters, Chief Sustainability Officer, LA Sanitation & Environment, City of Los Angeles, CA
Food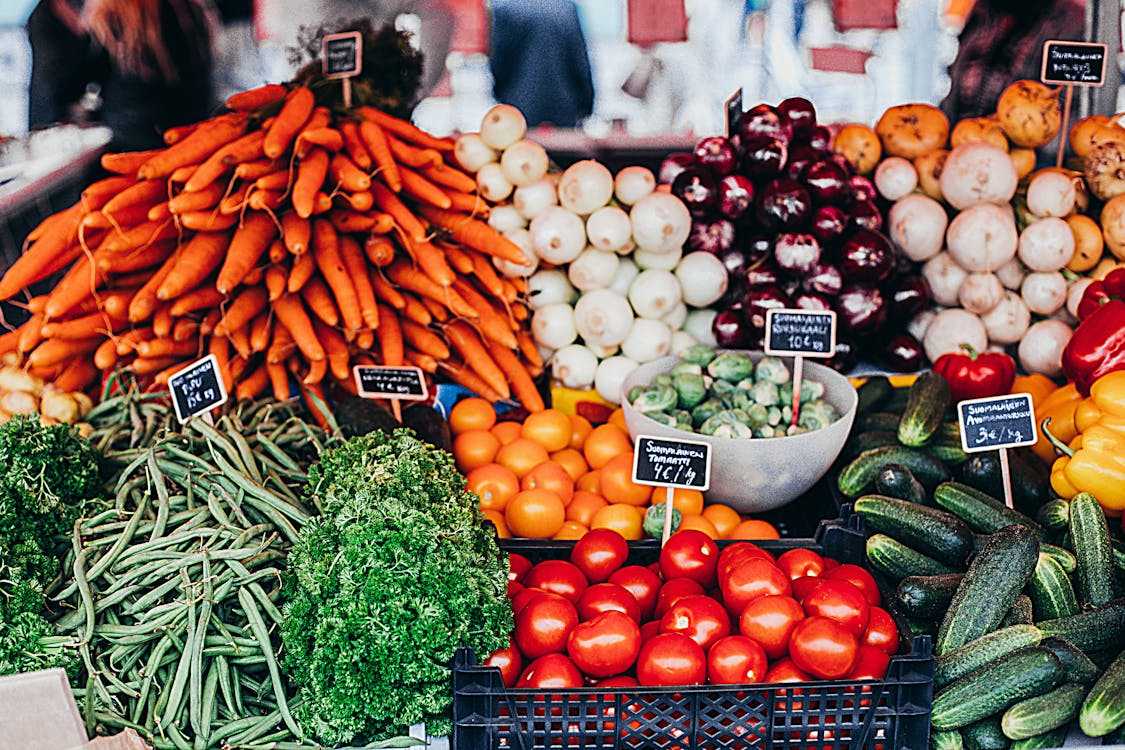 Providing better access to locally sourced food, assuring food security, and encouraging healthier, more sustainable diets is a recurring aspect of most climate action plans. Several communities across the United States have committed to addressing issues related to food in their community development initiatives.
Some food-related actions that local governments can take include:
Supporting the development of new healthy food access projects in underserved communities
Expanding farmers markets and allowing year-round access to locally sourced food
Keeping food waste out of landfills
Conducting public outreach campaigns to encourage more sustainable eating
Departments that Highlight Food in their Climate Initiatives
"Residents are encouraged to divert their food waste – along with their green waste, and that includes things like napkins or paper boxes. That is one of the biggest focuses of the state's recent CalRecycle Short-lived Climate Pollutants: Organic Waste Reductions (SB 1383) regulation that compels jurisdictions to have food diversion programs, as well as food rescue programs. Not only will this regulation require cities to have organics collections (with food waste) but also take steps to rescue edible food and get that food to folks that may be food insecure." – Judy Erlandson, Public Works Manager, City of Livermore, CA
Community Engagement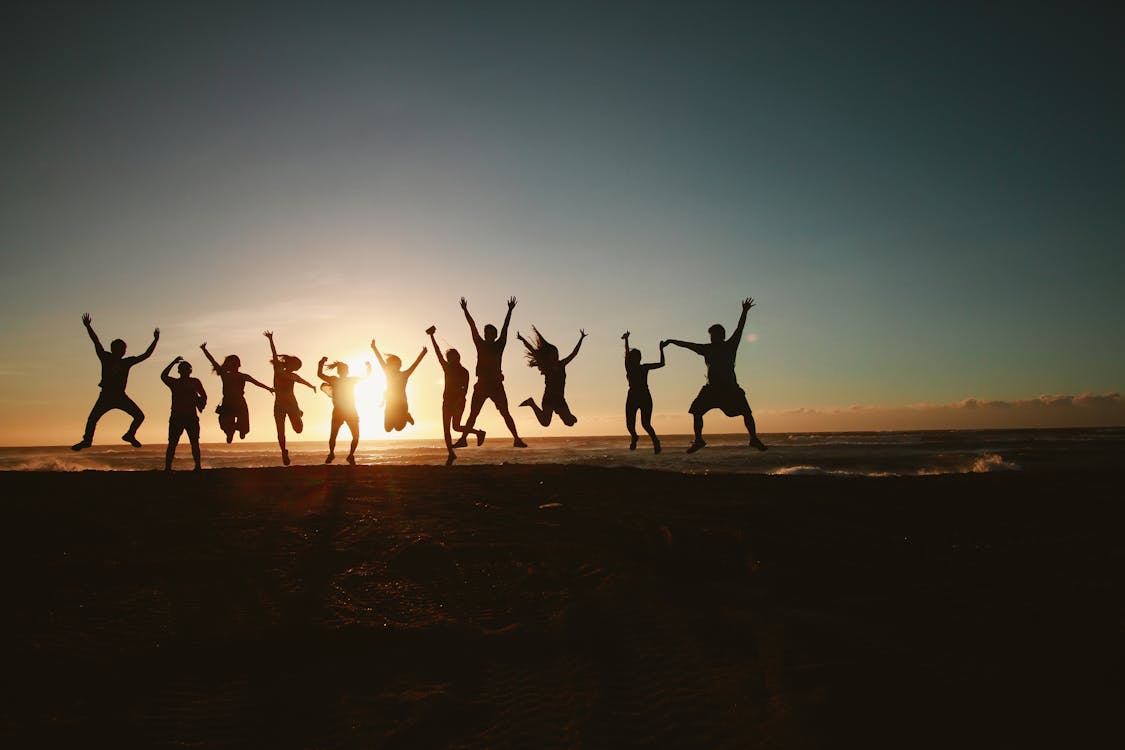 One of the most cost-effective and talked about aspects of climate action planning is creating a community where the residents are engaged and invested in living more sustainable lives. Many effective plans have a strong emphasis on producing results at the community level, guided by communities themselves.
Local governments that are looking to highlight community engagement should consider the following actions:
Including community organizations, businesses, schools, and city departments in climate action planning
Partnering with stakeholders to secure investments in sustainability and economic growth
Working to achieve shared goals with community partners
Ensuring that everyone has access to all sustainability initiatives
Assembling members of the community to identify priorities and help evaluate the impact of existing climate programs
Departments that Highlight Community Engagement in their Climate Initiatives
"We partnered with three nonprofit organizations within our city limits that specifically do outreach and engagement with more vulnerable populations (populations that are more vulnerable to climate change, such as our seniors, youth, and our Latino population on the Coastside). So even prior to drafting a document, we decided we wanted to go out and have a conversation with these especially vulnerable populations to ask them what they knew about climate change, what their understanding of it was, so they could actually engage in that conversation more comprehensively and really help us form that first draft before anything was even written down." – Jennifer Chong, Public Works Program Manager, City of Half Moon Bay, CA
"We've had to adapt during the Covid-19 pandemic like many others for climate-related outreach. We got creative to deliver project messages and seek input, placing flyers for transportation planning efforts in bags of food at the local food banks for families to take home. Also, we are trying to support community-capacity building to advise and encourage groups to work with the City proactively on climate issues, rather than react to projects. The City invested in the launch and convening of Sacramento's Environmental Justice Collaborative Governance Committee, a community-based effort intended to build capacity while engaging City staff to design with, and not for, the community." –  Jennifer Venema, Interim Climate Action Lead, City of Sacramento, CA
"The climate action plan we have in place is really a pathway for San Francisco to achieve net-zero greenhouse gas admissions by 2045. At the same time, the document feeds into ways of addressing racial and social inequity, public health, economic recovery (particularly now in California with public safety shutoffs and wildfires), and finally, we want to document planning that provides safe and affordable housing." –  Lowell Chu, Energy Program Manager, City & County of San Francisco, CA
"There's a very strong view of this climate action plan through the lens of equity, and I think that is something that is emphasized through our work and something that we really prioritize. That really drives a lot of the motivation within our climate action plan."  –  Ryan Ramos, Senior Energy Efficiency Specialist, City & County of San Francisco, CA
"We need to meet the current generations' needs in a way that does not compromise the ability of future generations to meet their own needs. We have economic viability, environmental responsibility, and social equity to consider. We have partnerships with several private businesses, the school district, and other public agencies to improve the community's sustainability and reach those goals." – Tiffany Twisselmann, Public Works Supervisor, City of Gonzales, California
"We strive towards the community-driven planning approach as a best practice for addressing some of the systemic inequities that already exist within society and anticipating how climate change can exacerbate those inequities. If you're a frontline community impacted by climate change, you should be at the table when policy decisions are being discussed and governments should be taking initiative to make sure those voices are included. It really focuses on relationship building and trust building with community partners." – Hoi-Fei Mok, PhD, Sustainability Manager, City of San Leandro, CA
"Marin Climate Energy Partnership (MCEP) is a county-wide organization that is made up of representatives from each of the cities and towns that make up the county of Marin, and I represent Corte Madera. We meet once a month to strategize, collaborate, and keep informed on what each jurisdiction is doing to reduce greenhouse gasses and reduce consumption of resources."  – Phil Boyle, Senior Planner, Town of Corte Madera
"One of the big things for me, as I started to get into the various projects that we've done now, was to create a web presence to document all of the things that our city has been doing to reduce its carbon footprint. Our sustainability page is a prime example of that; it's kind of a one-stop-shop for all things sustainability, where someone who really wanted to either understand what the city is doing or understand what they can do – as a call to action – can go on that website and find out information at their will. For me, creating that awareness is a pivotal first step." – Robyn L. Eason, Senior Sustainability Planner, City of West Hollywood, CA
"We stay engaged with neighborhood councils, we do a lot of work with NGOs (Non-governmental Organizations), like TreePeople, Heal the Bay, and many disadvantaged communities – that's another thing I'm particularly proud of: the advocacy work that we're doing to make everybody aware but also start to address a lot of the issues that have overburdened those communities, so we can lift them and bring more attention to improving their quality of life and reducing the disparity and mortality rates that you may see from one side of the city to another." – Doug Walters, Chief Sustainability Officer, LA Sanitation & Environment, City of Los Angeles, CA
"We do a lot of outreach through social media, newsletters, and presentations for groups we want to present to. At least in Chula Vista, there's a pretty big awareness of climate issues, and a lot of people want to take action, so they look to us to connect to the right resources." – Cory Downs, Conservation Specialist, City of Chula Vista, CA
"We're starting to explore an online tool that will allow residents to create a profile, answer questions about their lifestyle, and upload their energy use data to get a picture of their carbon footprint. Then the tool will show them things they can do to live a more sustainable life, along with associated costs and available resources. People can have competitions among neighborhoods, schools, or community groups. We've even had a council member mention that we could have all our council members compete and see who can reduce their carbon footprint the most over the next month or six months or maybe we set a community goal. We really want to get individuals and households involved, so this is a fun tool that will encourage people to do more and give them access to important resources that can help." – Tricia Pontau, Associate Planner, City of Livermore, CA
"Up until a few years ago, climate action plans meant greenhouse gas reduction plans – that's what climate action was. What I'm really excited about is the expansion of that concept, away from just greenhouse gas planning and mitigation measures, to include adaptation, a recognition that climate change is going to happen, and how we are going to prepare for it. Also, expanding into what we're calling restoration and figuring out how we can start undoing the damage that we've done, how do we start to repair the natural world and prepare our communities because so much of climate change is in every aspect of people's lives." –  Alex Yasbek, Civil Engineer and Climate Action Coordinator, City of Watsonville, CA
Learn More:
National Association of Climate Resilience Planners
Urban Sustainability Directors Network