When it comes to taking action to personally impact the potential impacts of climate change, one of the most irreplaceable places to start is through education and advocacy. This category may be a bit more nebulous because reading up on the issue or voting for a particular candidate won't immediately create a reduction in your carbon footprint that would be measured on a day-to-day basis, but it arguably can have the greatest overall impact of anything you can do because of the domino effect it might unleash and the total aggregate impact it can make. When you engage in education and advocacy towards climate-positive behaviors, you are setting the stage for you, your family, and others around you to make real change when it comes to emissions. These types of systematic changes often require a look at the best public policies and laws towards influencing change (such as those in the Solar Tribune Compendium of Best Policy Mechanisms to Combat Climate Change), but they all start with education, advocacy, and voting.
So as you look to the energy that's brought directly into your home, here are a few options you have that can positively impact your carbon footprint:
Vote for Climate Positive Candidates and Continue to Hold Elected Officials Responsible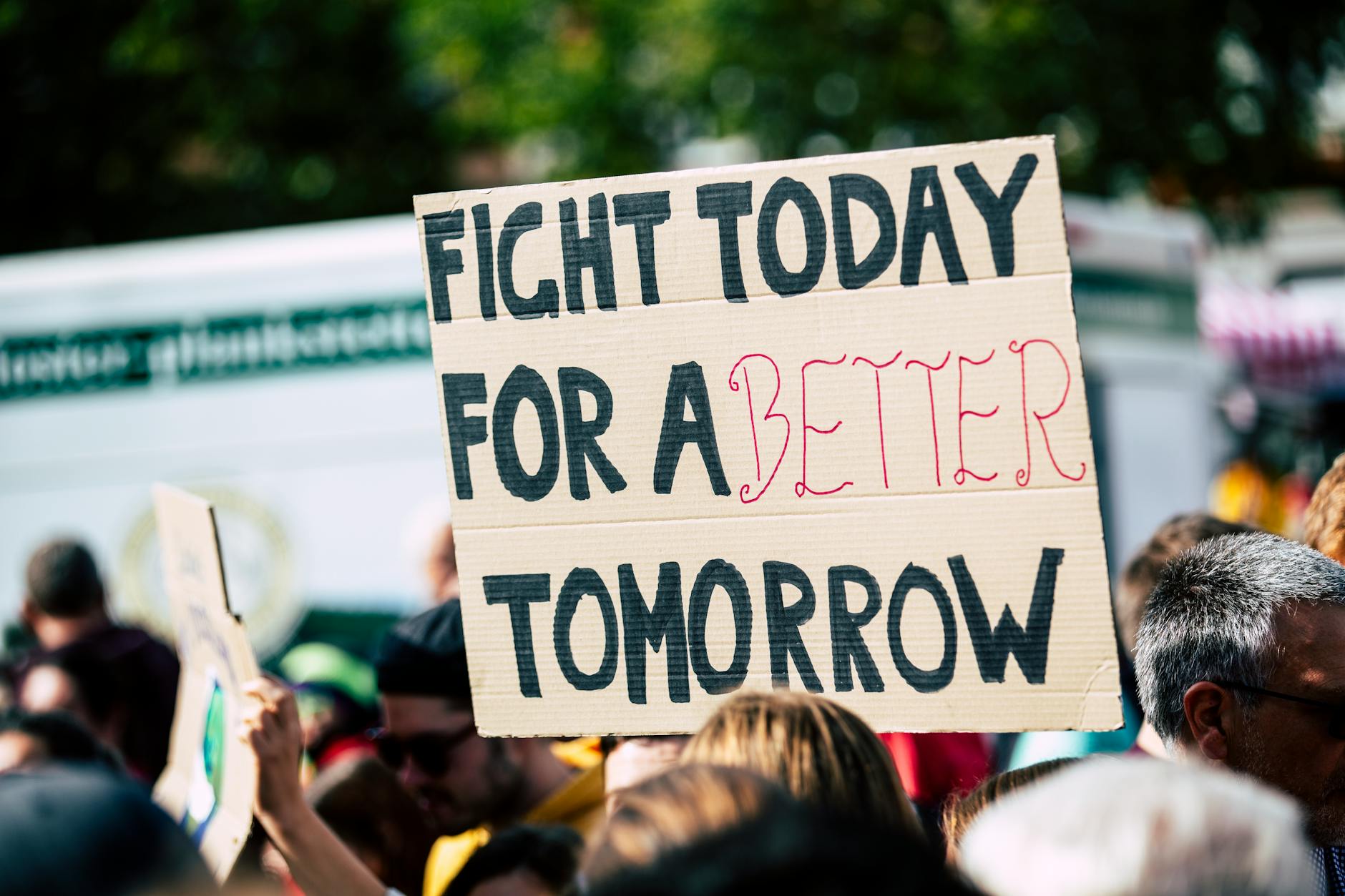 What the action looks like: While we seek out personal changes that can help our carbon footprints minimize, working to get leaders elected who will tackle the problems of climate change and emissions can have the biggest impact of all. While we are all only responsible for our own carbon footprints, it is these elected officials who can demand accountability from larger entities in government, in industry, and in aggregate. So, you can make a huge impact by using your right to vote for candidates who prioritize and act on climate change. You can even volunteer your time and resources towards getting such climate positive candidates elected. The work isn't done when the candidate who is more climate positive takes office, though, as it's up to the electorate to keep those leaders accountable to their climate promises and their green goals.
What the impact is: It's hard to quantify the impact of your contributions towards a climate-focused candidate, but once such a candidate is in office there's truly no limit to what the end result could be.
Level of difficulty: Easy—you just need to educate yourself and you can get started today!
Relevant quotes, stakeholders, and resources:
7 Senate races to watch on energy and environment by EE News
How to Find Your Climate Candidates by Outside Online
"The most important action towards global warming is to tell your elected officials that this is a priority for you and you expect them to act on it. Citizens need to do the research to know who represents them, from school board up through the President and have their contact information to weigh in. You don't need to be a policy expert, just the fact that you express that it's a pressing issue for you is enough to share with them." – Andrea McGimsey, Senior Director, Global Warming Solutions Campaign
"The most important thing an individual can do this year is to avoid supporting any candidate who doesn't understand the critical need to address greenhouse gas emissions. The most important collective action we can take is to remove from office any representative, whether they're on a city council, a county commission, a state legislature, the federal Congress or in the White House, who rejects climate science. These individuals are the greatest barriers to meaningful climate action." – Alan Journet, Co-Facilitator at Southern Oregon Climate Action Now (SOCAN)
"The most critical action would be between now and November to volunteer to register voters in swing states. I live in a Blue State, so the vote I cast is unlikely to matter for the Electoral College, but in some of the prominent swing states it can make a massive difference; and the outcome of the November action is far more important than all other individual actions combined."– Michael Gerrard, Professor and Founder of the Sabin Center for Climate Change Law, Columbia Law School
"The most impactful thing as an individual someone can do is to be active on the civic association, on the PTA, and these various other local community efforts where you can push renewable energy. You also must do your part to put candidates on the ballot to advocate for renewable energy programs, such as in Fairfax County where we've had enormous success in installing renewable energy in all public and private buildings across our county." – Carey Campbell, Independent Green Party of Virginia Executive Committee
"You need policy measures to support individuals in making changes. If you want to go to heat pumps from gas, it's an expensive upfront cost most people can't afford. But if the government financed that and you pay it back via energy savings over time, that would create change. If you want to ride more public transportation, you need government to support more and better public transportation. It's hard to ask people to do much on their carbon footprint when the structure around them isn't helping them do so." – Howie Hawkins, Green Party Candidate for President
"Each and every one of us has a duty to vote. The barriers to change are political will and we will not get change unless we put in place people who will put policies in place that go beyond the electoral cycle. Voting on climate change is an issue of intergenerational equity. Do we the present generation owe anything to future generation in terms of the quality of the environment we leave behind?" – Andrew Weaver
"People have to recognize the role of government and their role in governments. Governments are ultimately going to do a lot to address climate change, both in terms of mitigation and building resilience and adaptation. Governments don't make decisions in a vacuum, and those who oppose effective climate action are very powerful politically. So, it's important for individuals to actively engage in climate-related policymaking and oversight in order to counter the influence of those opposing the necessary actions." – Delaine McCullough, Head of Climate Finance Accountability at International Budget Partnership
 "We need large-scale, renewable energy infrastructure. We need to move away from fossil fuels and actually invest in renewables. There is very little impact that individuals can make from personal changes, especially because the society we're in is forcing us to depend upon fossil fuels in many ways. This is a structure we need to work to change, and a big way we can do that is at the voting booth by choosing politicians who will actively, and swiftly, move toward a renewable and just future." – Lauren Gifford, Faculty, Metropolitan State University of Denver
"As conservatives, we believe in personal responsibility. Buying and using low energy lightbulbs, appliances, eating locally grown food, recycling, and using fewer plastics are important steps to creating a more sustainable world. At the same time, we recognize that policy can have a huge impact on the greater picture. Letting officials know how important innovation and market-based policies are to you as a constituent can be one of the most effective ways for an individual to accomplish meaningful change." – Jeff Kupfer, ConservAmerica
"The best individual action anyone can do is getting politically involved. It's not about plastic straws, it's about political power. Get politically engaged. If the company you work for is not a member of CALSSA or your state equivalent, that's the first thing you need to correct. As an individual you only have so much power, as part of a wider association there's so much more power you have access to. If all you do is join up and take the actions they ask you to take, that's huge. Basically, the solar army is happening and CALSSA and other states' equivalents are a major part of that. The thing that's important is going from "I care" to "I care and now I'm involved.;" putting money where your mouth is, taking action, talking to an elected official, and getting involved. – Carter Lavin, CA Solar & Storage Association
"The top solution for individuals in fighting climate change isn't riding a bike or not eating a cheeseburger, it's taking that education you have on the topic and reaching out to elected officials at the city, county, state, and federal level. That's how we move the needle." – Mike Carberry, Director of Green State Solutions
"Perhaps the highest leverage things people can do is vote. It costs nothing and shapes policy and direction for years or decades to come. There is a significant number of people who call themselves environmentalists or climate hawks, yet they don't vote. Whether voting for the PTA or the President, and everything in between, we need people to vote for candidates who will be climate aggressive, take bold actions, and lead from the front on this issue." – Ravi Mikkelsen, Co-Founder of Atmos Financial
Join Climate Advocacy Groups

What the action looks like: Beyond supporting specific climate candidates, many broader-focused groups exist that look to tackle climate change advocacy across all areas: pushing for regulatory changes, advocating in federal, state, and local elections, educating the public, and more. These groups can push for specific policies, fight the injustice that is taking place, and help raise awareness and education on all issues related to climate change.
What the impact is: It's hard to quantify the impact of your contributions towards a climate-focused candidate, but once such a candidate is in office there's truly no limit to what the end result could be.
Level of difficulty: Easy—you just need to educate yourself and you can get started today!
Relevant quotes, stakeholders, and resources:
Campaign Carbon Footprints by the Washington Post
"You should first ask what levers you have at your disposal for larger scale actions. If you're well placed within your business organization to be part of a larger scale effort, or maybe you head a unit that could adopt some practices on a collective scale. If you reflect on your levers on change that you may have access to that you didn't think about, you can do so much more than just individual action. We've lost site of the spheres of influence that help join the individual to collective action and we need to reach to those more purposefully." – Dr. Kim Cobb, Georgia Tech's School of Atmospheric Sciences
"Climate change is a systemic crisis that can only have systemic solutions. We've found that the best thing we can do as individuals is join collective movements. This crisis affects everyone so we can't do it without everyone on board." – Denali Nalamalapu, US Communications Specialist at 350.org
"The actions we can take directly like changing how we get to work—choosing options like cycling or taking public transit—might not have a huge impact by themselves. However, they can end up having a big impact if they snowball and more and more people do it and if cities start to invest in infrastructure that allows for more public transport or bike lanes. Policymakers tend not to take things seriously unless they see that their voters want it. So, pushing back against the value of individual action can be counterproductive. You never really know what kind of secondary impact one or a group of individual actions may have. A few years ago, you might have questioned the effect that a 15-year-old school girl standing outside the Swedish Parliament could have, but look at how Greta Thunberg's actions and activism have created a movement. How do we know what small things will snowball into having a large impact on emissions?" – Ken Rice, Professor and Writer of …and Then There's Physics
"To create the raw political power to speed up the clean energy transition, we need a focus on messaging, mobilization, and media. Imagine clean energy workers marching in hard hats in state capitals and Washington, D.C. We need to demand massive government investment and support for clean energy jobs and R&D, with a particular focus on communities that have been hard hit by the decline in manufacturing and the two recessions that have really increased the divide between the middle class and the wealthiest in the country. We need to frame the clean energy transition as an incredible opportunity to rebuild the American middle class that's been decimated over the past 30-40 years."  – Dave Bates, Hailstone Communications, Americans for Clean Energy Jobs
"I always encourage people who care about climate and clean energy to join and support groups like the Sierra Club as well as smaller and more local groups, whether the Sunrise Movement, 350.org, or local non-profits. Find ways to support groups that are making change with people in your communities and find ways to participate yourself. Every voice matters, whether you're technically inclined, have communication skills or political skills, or just want to participate in the call for change." – Ross Macfarlane, Vice President of the Sierra Club
Educate Yourself and Others

What the action looks like: The saying "knowledge is power" may be cliche, but it became a well-known saying for a reason. When it comes to making sure you and your peers are motivated to take action on climate change and understand the best ways you can put up a fight against it, education must come first. Without an adequate understanding of what climate change is, why it's happening, and what can stop it, any advocacy or action will be stilted. Worse, a population that isn't literate on climate, energy, the environment, and science, in general, are susceptible to being influenced by those trying to keep down the movement.
What the impact is: All of the above impacts may be for naught if they are implanted and supported by people educated by the issue, so it really all starts there. Further, according to a recent study by Yale School of Forestry & Environmental Studies, educated people who take action might actually find that these actions will be contagious to their peers, neighbors, and acquaintances:
For instance, several studies have demonstrated that the chances of an individual deciding to install solar panels increases as more panels are installed in their neighborhood or region. (One study calculated that for each additional installation in one California zip code, the probability of another increased by 0.78 percentage points.)
Level of difficulty: Easy—you're already on this site, so you're already taking the first steps towards educating yourself!
Relevant quotes, stakeholders, and resources:
The role of education in propelling climate action by The Commonwealth Education Hub
The role of climate change education on individual lifetime carbon emissions in PLOS One
How can environmental education help to combat climate change? by Iberdrola
"Research shows that showing people research doesn't work.  People learn best from experience and experiments where they can try their own ideas.  When experience comes too late, or is too risky, people learn best in simulations.  To learn how to fly a new jet, you first train in the simulator.  To become a better member of a surgical team, you train in a simulated OR.  We developed the  En-ROADS climate policy simulator to enable people to learn for themselves about climate change through a realistic simulation rigorously grounded in the best available science.  But the choices you make are up to you.  En-ROADS gives everyone the chance to design their own scenarios to limit future global warming.  You can try your own experiments and assumptions, and get immediate feedback on the likely impacts. People design many different scenarios in En-ROADS, but everyone finds that there is no silver bullet that can solve climate change. Instead, many different actions are needed—from increasing energy efficiency to promoting renewables to forestry policies to a price on carbon dioxide pollution, among others, to cut greenhouse gas emissions deeply and quickly enough.  There's no silver bullet, but there is silver buckshot. Engaging with the simulation, trying your own policies and ideas, and negotiating these with other people leads to greater understanding of the energy and climate system, of where the high leverage policies are.  But even more importantly, the experience engages people emotionally and leads to greater desire to take action in the real world, professionally, personally, and as citizens. But don't take my word for it—try it for yourself at http://en-roads.org." – John Sterman, Jay W. Forrester Professor, MIT Sloan School of Management, Co-Director MIT Sloan Sustainability Initiative, and Senior Advisor to Climate Interactive.
"When researching and learning about climate, energy, and carbon footprints, people need to learn to go to the source. Trust the information and the evidence you can read yourself and whose sources you can trace and verify. That is the pillar of the Enlightenment that took us from the Dark Ages to now. The ability to question things and reason them out yourself by using peer-reviewed sources (that can be found at places like ScienceDirect, ResearchGate, or even Google Scholar) allows people to educate themselves and think critically about the best actions to take. This approach should not be left to just a handful of experts; it's accessible to all and can be used by everyone." – Greg P. Smestad, Ph.D. / Principal Consultant / Sol Ideas Technology Development
"Most state public utilities commissions have a lot of decision-making power regarding clean energy, but their authority and structure are not well-understood by most citizens. These state-level regulatory agencies offer more opportunities for public participation than are usually taken advantage of. So by motivating and educating a small cohort of citizens to provide clear, effective, and informed testimony at these proceedings, advocates can have a major impact on energy policy." – Conor May, Executive Director of Clean Energy Action
"Research shows that while the vast majority of Americans understand climate change, few ever talk about it with their families, friends, or communities. At the same time, climate change education is demonstrated to motivate a range of everyday actions that reduce an individuals' carbon footprint. Pairing these together, individuals are the strongest messengers to motivate action in the people around them, and stories are powerful in cutting through data to connect people on values and reach their hearts to motivate action and protect the things they care about." – Sarah Goodspeed, Youth and Policy Manager of Climate Generation
"There are choices everyone can make in their life about what they consume and how they choose to consume it and having awareness about those choices is really the most important thing you can do. You can choose what you eat, what you buy, what you wear can all be choices that help stop deforestation as easy actions that are so important to helping the climate. Where people live and their economic circumstances limit what they can and can't do in terms of direct action, so these choices enable impact, and educating yourself on these choices is where it all starts." – Leslie VanSant, Chief Philanthropy Officer at Rainforest Trust
"Individual actions, educating yourself and others and merely asking the question "what can I do?" is a great start: it shows their educable. People have to have a sense of hope, too many people are despairing for lack of good news on climate change. I used to say in terms of a climate change solution that nothing's going to work, but a million things might. Individual actions often end up breeding collective actions, and that all starts with education and keeping hopeful." – Bud Ward, Editor of Yale Climate Connections
"Especially within the Evangelical community, there's what researchers call the spiral of silence. Researchers find that 80% of Americans across the board are only hearing climate change talked about by someone they know once per month or less, which is just not enough. When that silence exists, it leaves space for bad-faith actors to enter in with misinformation to muddy the waters of public discourse. We have to take that back and we have to talk about it, so one of the most important things we can do is talk about it. You don't have to be an expert on facts and figures, just be an expert in telling your own personal story." — Rev. Kyle Meyaard-Schaap, National Organizer and Spokesperson for Young Evangelicals for Climate Action
"The first step is to talk to people about it, see who else feels like you do, and start gathering community support. Climate change is so big that we expect someone to tell us what to do, but it's really up to you about what you can get done. You need to talk to local legislators and school board members. As you start getting involved, do some research, but you don't need to be an expert. But by talking, joining groups, and more, that's how you can make a bigger difference than you think." – Tiziana Bottino, Northern Virginia Organizer at Mothers Out Front
"As an individual, it can be overwhelming if you've never changed the way you eat, the way you live, the choices you make every day. A great first step is committing to educate yourself and change your own life, and then that commitment often naturally leads to a desire/ability to make broader more systemic change."– Rick Joye, Executive Director of Sustaining Way
"We have to encourage people to step back and look at the issues we're facing, and their solutions, systemically. One of the biggest issues we see working with Millennials and Gen Z is that there's so much despair out there. Young people are keenly aware of the issues we're facing with climate change, but what many haven't heard are the proactive solutions. They're hungering for a sense that solutions are available and they can make a difference in the world. We know that when people turn to despair, they do less to make a difference. So, you have to build a sense of hope first and foremost. As famed environmentalist David Orr talks about, hope is a verb with its sleeves rolled up" – Dave Oakes, Co-Founder, Director, and President of Center for Ecological Living and Learning (CELL)
"It's important that policy efforts include public education components. It's not enough to just set a renewable portfolio standard; it has to be accompanied by informing the people who use that electricity about what it means and where they have choices and what the impact of those choices are. You can't necessarily rely entirely on marketing and advertising to communicate fundamental information. The government at all levels has a strong role to play in ensuring the public understands their choices… And journalists help hold governments accountable for providing access to the information that the public needs to make evidence-based decisions." – Meaghan Parker, Executive Director of Society of Environmental Journalists 
"We use our social media to get messaging out there, but it's hard to guarantee the people you want to see it will actually see it. If they're not looking for it then they're not going to necessarily see it, and the minds that we're trying to change aren't the ones that are looking up our social media pages. That said, for individuals it's easier to know what to do than it is to actually put those actions in place to reduce your carbon footprint. The most important step is to educate yourself and to educate others about the problem because once you do that you can recognize the steps that you can take to lower your carbon footprint, to lower your community's carbon footprint, and to get involved in the action." – Sage Stretch, City Coordinator for Washington, DC, at Earth Uprising
"What I tell people who want to get involved is that you should be far more vocal about the solutions that are available to your sphere of influence. If the only people who will listen to you are the local school board and the city council, then those are the people you should be lobbying. Not everyone has sway over the State House, for example, but we all have sway over somebody." – Jigar Shah, Co-founder and President of Generate Capital
"There's a huge amount of pressure, and after looking at the literature and disasters tied to climate change it's easy to become quickly overwhelmed and think you need to impose strict rules around your life and the lives of others to minimize your footprint immediately. What's more important is to have an attitude of curiosity and to be attuned to your abilities, opportunities and surroundings. Educate yourself on solutions proposed by experts, then throw out the checklist and do everything you can – start with what's easiest and highest gain for you personally. Don't waste your time on shame – no one can do it all. Experiment. Take the first step, even if it's not all of the steps. If you take that first step, it becomes the first of many as you meet and share inspiration with others. You'll become part of a collective imagination that can produce the outrageous, transformative changes we need to both mitigate climate change and to navigate the challenges and opportunities that will arise as our climate system, earth, and lives transform." – Hannah Moench of The Arctic Institute (TIA)
"We know from survey work that teachers' willingness to teach climate change in accordance with the scientific consensus is correlated pretty well with their perception of whether that's supported by the community. That's not surprising, because if you think people are going to get mad that you teach climate change, you may dial it back a bit. So even just expressing your support to teachers of their teaching climate change can help and encourage them." – Glenn Branch, Deputy Director of National Center for Science Education (NCSE)
"One-size-fits-all solutions for best sustainability actions don't exist, so it's important for people to try to find information for themselves that's evidence- and science-based, and then try to make decisions based on that. I would hope we consider all aspects of sustainability, not just one tunnel-visioned goal, so that we are inspired to ask the right questions, find out information for ourselves, and take a critiquing approach, making sure to do it with the best information available to take the best actions possible for ourselves." – Ilan Kelman, Professor of Disasters and Health at the University College London, Twitter @ILANKELMAN
"There are a lot of venues where people are still uncomfortable broaching this topic.  We need to take every opportunity to talk to our friends, family, casual acquaintances — really anyone! — to point out the many varied ways in which climate change impacts our lives and what we can do to improve that.  The more we cultivate an awareness, the easier it will be to mobilize people to come together on policies addressing this issue." – Andrea Dutton, University of Wisconsin-Madison
"People are interested and engaged with climate change, but you have to get them moving and engaging with each other. To tell them 10 things to do, like recycling and the usual stuff, that's the lazy way to do it. If a just person has a list of 10 things to do, they're not learning, you need to engage them and get people engaged with other people in a fun way that allows for broader changes and engagement." – Will Steger
"When we talk about individual behaviors and attitudes towards sustainability, people need to first think about what they're doing. Every action you take or decision you make regarding things you buy has a climate change implication. Think about whether the product is something you need, what the materials are, where is it made, and what the air miles are. Think about whether you need to buy it or not, and look at your various options – can you repurpose an existing item or buy secondhand? Often there's a lack of information on the most sustainable option, so you have to make a judgment call, but even just getting people to think about those aspects is an important first step." – Lindsay Stringer, Professor in Environment and Development, Department of Environment and Geography, University of York
"From my perspective in Native Studies and working in the realm of the environment and Native sovereignty, I'm concerned about the ways that tribal soveriegnty is either respected or not acknowledged relative to climate change policy planning and other efforts at all levels of government. Indigenous knowledge has always held the keys to sustainability and that's the very definition of Indigenous; Indigenous peoples who have been on the land for at least 15,000 years know what it is to live sustainably. They understood what it meant to live within the constraints of particular ecosystems, and the way that they did that involved a lot of different things, but at its core it was about the world views and philosophical values that they held themselves to. It was in their best interest to live in cooperations with these ecosystems and not have a value system of dominion over the land the way western societies did (and still do). Indigenous knowledge offers a different way to live on the land."  – Dina Gilio-Whitaker
"For individuals to make an impact, after they engage in the directly applicable activities like buying EVs or installing solar panels, is to after doing so then get together with friends and neighbors. Most people don't know what solar panels on the roof means inside the house or for electric use, and inviting them inside gets rid of that unknown. With electric vehicles, nothing can be better than taking your friends on a ride to show them how well the car drives and removing any fear or uncertainty about it." – David Hunt, Hyperion Executive Search
"The role of the individual is, at a base level, having some awareness of what's going on and what's important. There are a lot of further steps people can take if they're able to based on financial or time resources, but the first step of learning and understanding is what a lot of people should be taking. Realistically, not a lot of people outside of a core group of people will be taking the most aggressive concrete action, but by just being aware all individuals can start to contribute."  –  Jill Pelto
This page is a part of the Solar Tribune Series on how individuals and policymakers can tackle climate change. Click here to see the overview of this series and see the other categories of action.